Got Inked
Sep. 25, 2015. Friday, the day I got my first tattoo. It has been my plan to get inked someday but never had the guts to do it because of two main reasons:
Not sure of the design
Fear of needles. (I have Belonephobia)
Few months ago, a Polynesian tattoo design I found on the internet got my attention. I made some research on symbols and meanings because I don't want to copy the design and inked it on me which doesn't mean anything. It will be permanent and I don't want to regret for what I did just because it looked nice.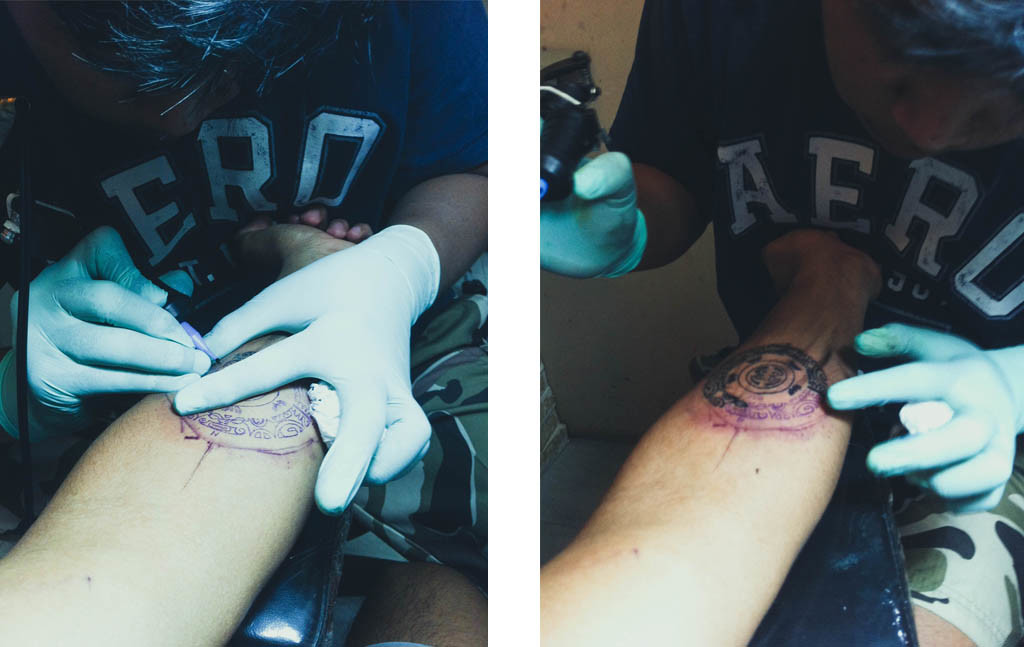 I found a Polynesian symbol for human, called Enata. There was a combination that represents for couple or marriage. I used it and put it in the center to represent my parents. The other five outside the couple represent me and my siblings. I also added directions to represent my love to travel. The rests are just copied from the original design.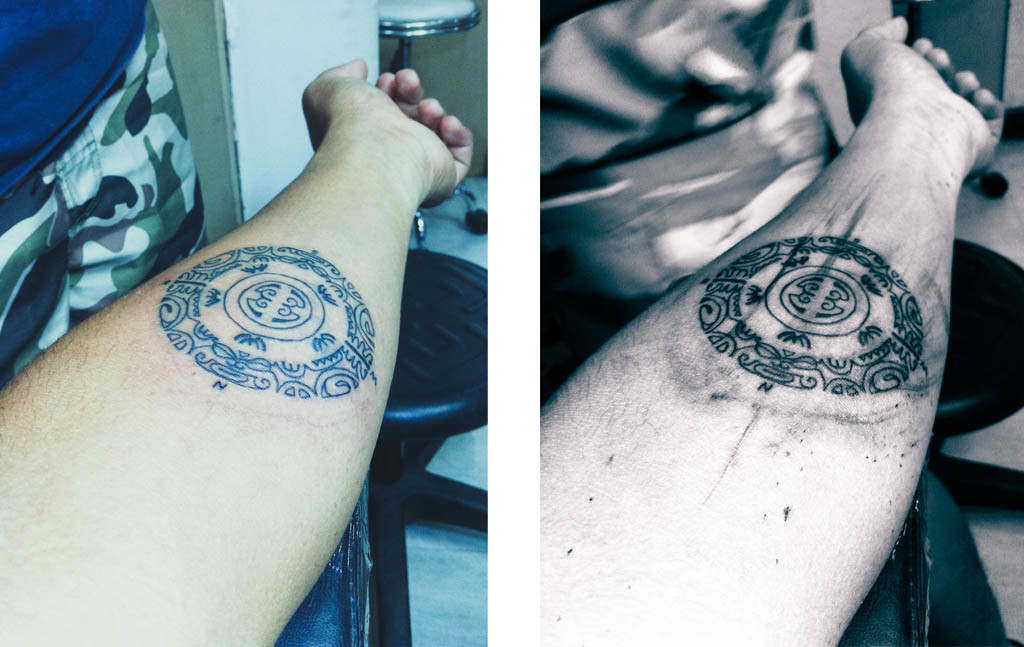 Before I finally inked the design on me, I tried it first using henna few months back to see if it looks good. Since I liked it, I started canvassing tattoo artists in Cebu who will do my design. There are a lot of credible artists to choose from but I opted to do it with Hitler of NeedlePoint Tattoo because of the reasonable price and convenience from my place.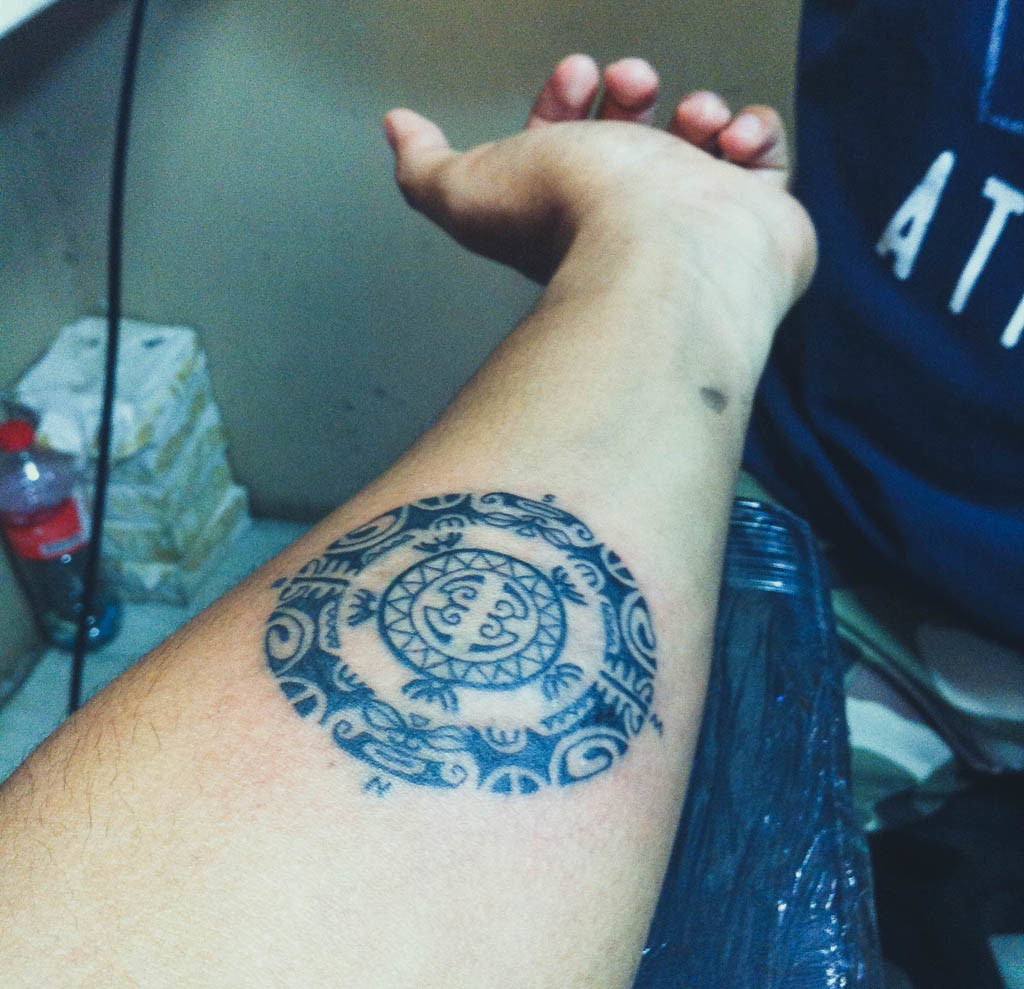 I was forced to face my fear of needles when one day, my office mate  showed up in the office with her newly tattooed arm. I booked for my session on that week but had to postponed it on the next week because aside from our scheduled outing on the weekend, I still have the doubts if I'll pursue it or not. 🙂
Even on the day of the tattoo session, I still wanted to back out but I have no more choice, I already paid for it. I expected it to be painful but I was surprised that it was more of tickle than pain. Maybe the pain depends on which part of the body you'll get inked on. After two hours, my tattoo was done. I love it and no regret of doing it. Actually, I am planning to add one more.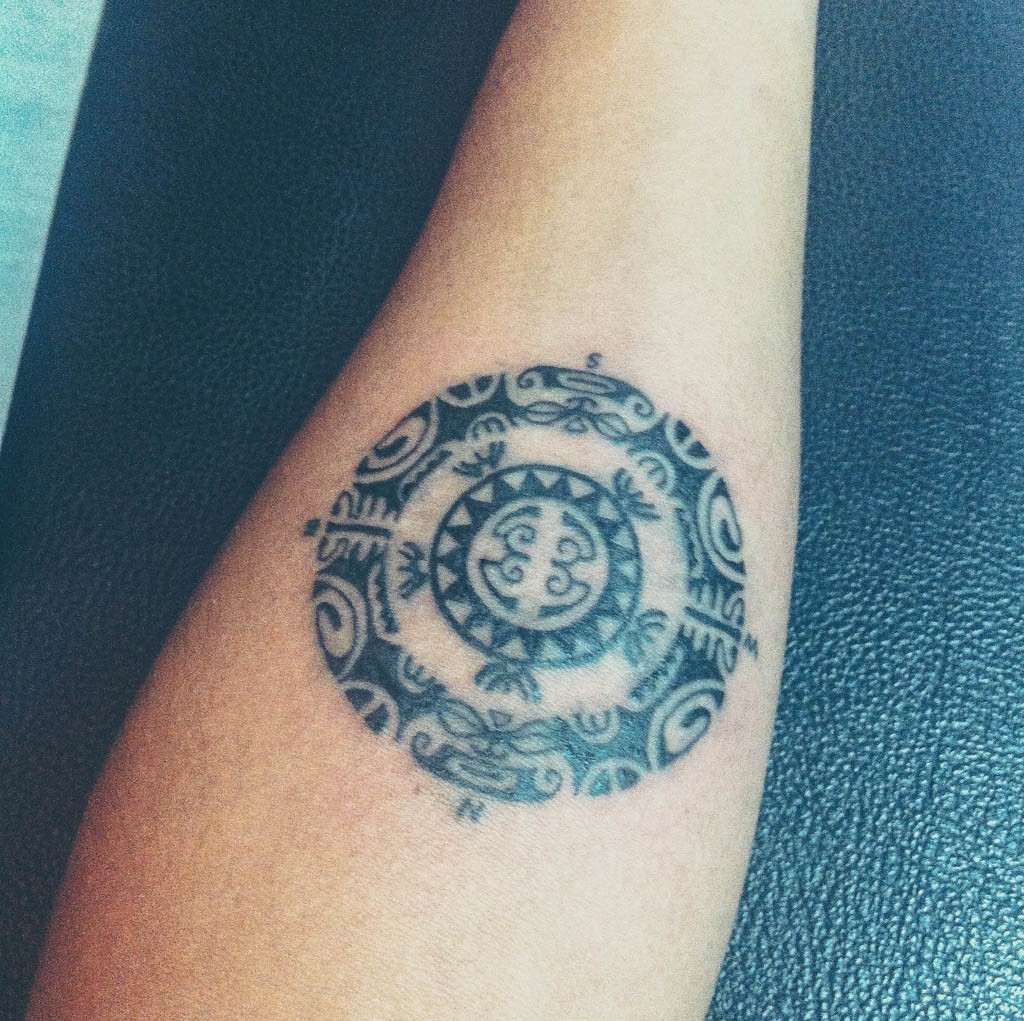 Full stack web developer at Batmaid. Native Boholano. Lives in Poland. Loves to Travel. Hobbyist Photographer.